Share this URL: https://popconcorpep1.peatix.com/
Event is FINISHED
POPCON CORPORATE: Meet-Up Episode 1 starring Nina Sharil Khan, Nowrid Amin & Cassidy La Creme feat Gajen Nad
Hello hello everyone!


As social media platforms evolve into full blown communication channels, more and more brands are relying on these platforms to reach their target audiences!

But how do we know what the emerging trends on social media are and what is going to influence social media users? And how does this affect brand marketing and what do we need to be aware of to stay current and relevant in 2019?


WELCOME TO POPCON!

The solution to all your social media global domination plans!

If you are a business owner or have been tasked to run the marketing and branding for your organisation, but are not quite sure where to start or if you're kinda getting the hang of it but are always on the look out to level up your digital and social media skills to the next level… Whatever your digital marketing concerns, we have the solution just for you!


Join us at POPCONfest CORPORATE Meet Up!

A gathering for people who love social media content; creators, influencers, marketeers and many others who come together to learn, grow and become big together-gether in this massive world of social media marketing!



Date : 27 March 2019 (Wednesday)
Time : 9:30am (Registration & Light Breakfast)
Event : 10:00am – 1:00pm
Networking Lunch : 1.00pm – 2.00pm

Venue :
The Pine Room @ Oasis Discovery Centre
Unit R-05 & R-07, Oasis Square,
Oasis Damansara,
Jalan PJU 1A/7A, Ara Damansara,
47301 Petaling Jaya, Selangor, Malaysia.
On GoogleMap/Waze : ODC Creative Hub

Price : FREE but seats are limited so do hurry! Book your seats by registering here!


Featuring Talks by :

Social Media Trends and What to Look Out For in 2019


by Nina Sharil Khan | CEO @ POPCON |


Join us as Nina shares the emerging trends on social media and what is going to influence social media users in 2019. How all these trends will impact brand marketing and what we need to be aware of to stay current and relevant in 2019!

Leveraging LinkedIn as a Powerful Marketing and Branding Tool


by Nowrid Amin | Digital Marketer, Digital Marketing Practitioner and Public Speaker |


No longer just a platform that connects job seekers with prospective employers, LinkedIn has transformed into an extremely useful marketing tool.

For businesses to succeed, it is increasingly important to develop an effective LinkedIn marketing strategy that when executed properly, can help you build brand awareness, forge long-term professional relationships, and as an effective lead generator!

How Local & Commercial Brands Use TikTok as a Branding and Marketing Platform


by Amyer Zulfadly | Operations Manager, TikTok|



Hugely popular among youngsters as well as celebrities and influencers, TikTok is a platform where users can watch and produce quick videos, aided by music, stickers, animation as well as effects.

And now, even brands like McDonald's and Shopee are coming in to use the platform to aid in their Marketing & Branding! How exactly does it work? Amyer Zulfadly will share with you how!

Maximising Influencer Marketing to Best Help Your Brand


by Cassidy La Crème | Recording Artist, PinUp Style Icon & Social Media Influencer|


Hear it first hand from Social Media Influencer, Cassidy La Crème on how she partners with brands to create effective Influencer Marketing Campaigns as well as her exclusive tips and tricks for you to know how to plan and maximise your own campaigns, and how to get the most from the influencers you partner with.

Featuring Special Performance


by Gajen Nad | Stand-up Comedian, MC, Actor, Motivational Speaker, Security Guard|


In addition to our speakers, we have lined up a very special performance for you by Malaysia's First Chindian Comedian. Apart from diversity, Gajen was specially chosen for PopConfest Corporate as he is known for his clean and 'halal' act as he doesn't use vulgarity, religion & sex contents in his jokes!

Click here for more information on our speakers!

So, if you're looking to level up your knowledge on digital branding & marketing or you'd like to learn more about social media marketing, PopConfest Corporate is definitely not an event to be missed so come join us!

That's all for now. See you on the 27th!!!


XOXO,


The POPCON team





P/S Important Notes :-

1. Registration has been designed that each person can only register one ticket at a time. However, you can register again for another ticket using your same account once you close the window. We are doing this as we are building our database so we can serve everyone better!

2. Directions on How to Get to PopConfest Corporate

To get to the venue, you may Google Map or WAZE to ODC Creative Hub.
Alternatively, you may take the LRT to the Ara Damansara Station, and take the feeder bus.
Do watch this video for Directions to PopConfest Corporate as it will really help you on the day – https://youtu.be/QDBu_8uZjKk

3. Should you need any help or have any questions, please email us at hello@popcon.io or call / whatsapp Siti +6012-200 7875

About our Speakers & Performers…
Nowrid Amin's Facebook, Instagram & Linked-In.
Nina Sharil Khan's Facebook, Instagram & Linked-In
Amyer Zulfadly's Facebook, Instagram & LinkedIn
Cassidy's Facebook, Instagram & YouTube.
Gajen Nad's Facebook, Instagram & YouTube.

Or learn more about our speakers here.

About PopCon
PopCon is a community for online creators (whether businesses or individuals) to support each other & level themselves up in producing amazing content! How do we assist the industry?

We provide social media consultation and training to have you be a social media expert in your brand, businesses, and industry
We connect you with creators/ Influencers!
We match your needs to influencers, production houses and content creators to help build your brand and business!
Or we teach you how to make content!

For more info on PopCon, drop us an email at

info@popcon.io

or checkout

www.popcon.io


Or come join the PopCommUNITY @ FB : Popconfest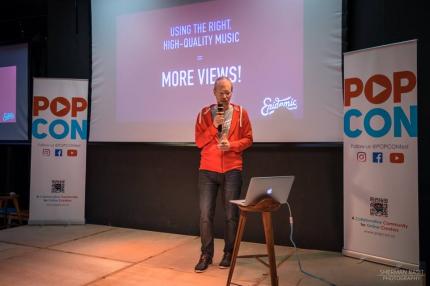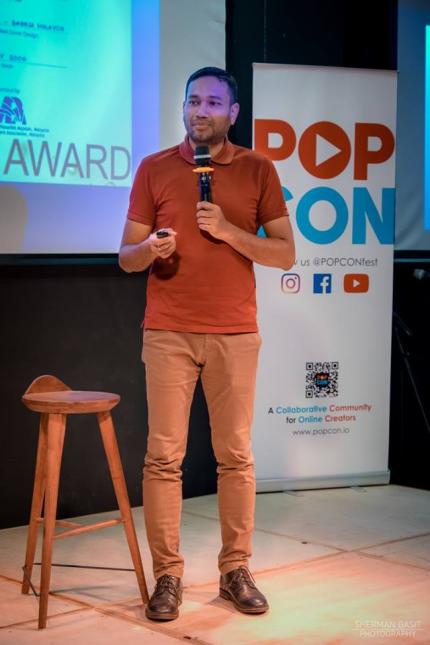 read more
Updates
The event description was updated. Diff#420610

2019-03-23 00:36:54
More updates
Wed

Mar 27, 2019
9:30 AM
-
2:00 PM
MYT
Add to Calendar
Venue

Pine Room, Oasis Discovery Centre, Oasis Square
Tickets
Venue Address

Oasis Ara Damansara, 47301 Petaling Jaya, Selangor, Malaysia

Malaysia
Organizer
Want to find more groups and events like this?